Other Puncture Proofing
When Mr John Boyd Dunlop re-invented the pneumatic tyre in 1887 it would be fair to say that he also, sadly, re-invented tyre punctures. Over the years, since those early days, even the toughest tyres have been no match for the sharpest stone, the smallest of glass shards or the tiniest tack or nail.
Which is where FLEXEL® comes in.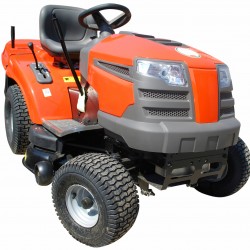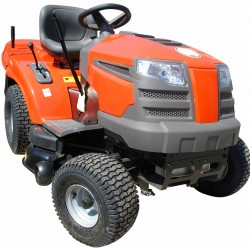 The unique FLEXEL® puncture proofing system is an extruded, closed cell natural rubber compound, that cleverly replaces the air-filled inner tube inside the tyre.
Sounds pretty simple doesn't it?
In fact, (like most great ideas) it took years of research, engineering and trials to perfect the FLEXEL® infill system, in order for it to match the performance of leading brand tyres and to cope with the worst conditions that everyday wear and tear could put them through.
Reliability – every turn of the wheel with FLEXEL®
Our expert infill team at FLEXEL® understand the specific requirements of every brand of tyre used. We have a dedicated production area that covers all aspects of creating FLEXEL® infilled tyres. From the processing of the compound and production of the infilled tyres through to quality control prior to dispatch we monitor every aspect, so you can be confident your customer's newly infilled tyres will perform exactly the way they were intended to.


Designed to perform, made to last
Made from a closed-cell natural rubber compound and utilising a conventional pneumatic tyre, FLEXEL® is capable of offering virtually the same ride characteristics as a fully inflated pneumatic tyre. The patented processing system enables a high degree of control as to how hard or soft the tyre should be.
Available in a range of sizes for two piece rims which can be fitted without the need to return your customer's wheels. The FLEXEL® puncture proofing system can also be undertaken on single piece rims as a "bespoke" option but will require your customer's wheels.
Better for tyres, better for budgets
The need to constantly check tyres is eliminated as the tyre is always at the correct 'pressure' so optimum tyre wear and operating life is guaranteed. So the fewer tyres you replace, the more you save.
Proven in use, time and time again
Proudly manufactured in the UK for over 25 years and in use within numerous and varied applications, FLEXEL® puncture proofing has proven itself to be the ultimate solution, offering freedom and peace of mind.
Today, thousands of Flexel customers are secure in the knowledge that punctures are a thing of the past and will never bring their progress to a halt.
Every month FLEXEL® creates infilled tyres fulfilling the needs of a variety of customers within a wide range of industries.
The list of applications for using FLEXEL® puncture proofing is growing all the time.

So contact us today – don't wait for the next puncture!
Can't find what you are looking for?
Call us now on +44 (0)1280 704 141 or email

[email protected]