In the beginning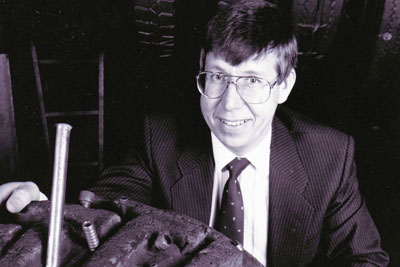 It's 1986, Roger Bridge has been in the corporate tyre industry for 20 years and it's time for a new challenge. Through a former colleague he finds the "Flexel Infill System" in Finland and brings it to the UK. A unique natural rubber based puncture proofing system for slow moving vehicles, the Flexel system saves downtime and money in a multitude of environments. These early years are spent working in the industrial and agricultural markets, making tyres puncture proof on everything from load loaders to ride on mowers.
Late 80's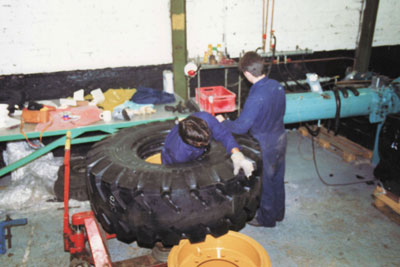 It's now the late 80's, the industrial sectors are still the core business but with the growth of the mobility industry opportunities start to arise, as the requirement for puncture proof tyres is a high priority for the disabled community. With some aftermarket dealers on board Roger starts to get asked for other products like tyres and inner tubes. Using his contacts, he buys a container of grey tyres and inner tubes and starts fulfilling the aftermarket with these spare parts.
The 90's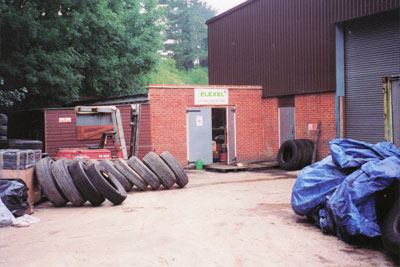 As the business grows through the 90's more room is needed. The original lean-to building, shipping container and caravan are at capacity. A move is a priority, and as luck would have it a building on the old sawmill site over the road becomes available. With this increase in space comes an increase in products. Distribution agreements are set up with more original equipment parts suppliers and the business starts to evolve into UK's first aftermarket mobility spares distributor.
21st Century
By the mid 2000's, the old sawmills site is up for redevelopment, but unfortunately its houses. This is an issue, Roger has a workforce of 10 local people, moving to a different area is not ideal. However, as one door closes another opens, the site of the original lean-to building is also being developed, and he has the opportunity to commission a purpose built 12000 sq ft office and warehouse. In 2007 the new building is opened by Peter Norfolk OBE a good friend and one of Roger's first customers. Flexel goes home!
Present Day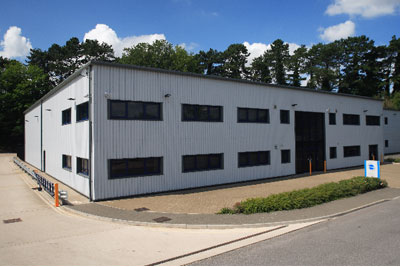 Now to the present day, we have developed into the "One Stop Shop" for the mobility industry, selling everything from tyres, batteries and castors to solid tyres, ramps and wheels. With the opening of Flexel Europe Ltd in 2009, we now sell to over 1500 customers in 10 countries, and are continuing to grow. Our workforce is now 20, with a lot of the original team still part of the Flexel family, now headed up by Roger's son James. And as for Roger……He's still here, as chairman of the Flexel group overseeing that the core values of quality, value and service that he put in place 30 years ago, still sculpt what we do and continue to form the basis of our future.