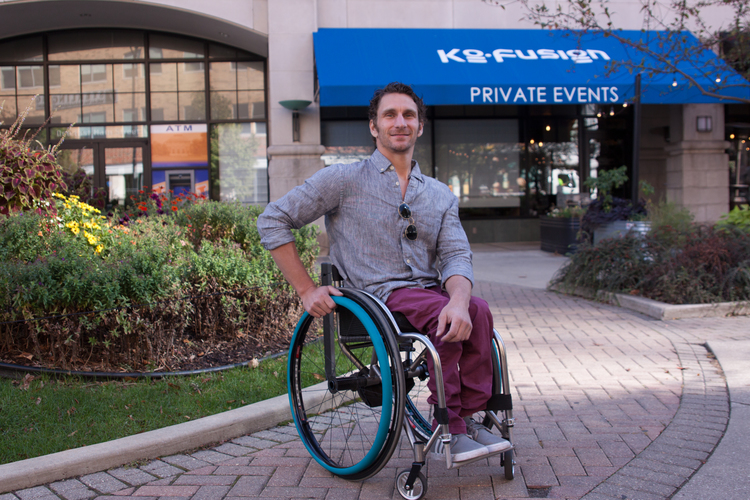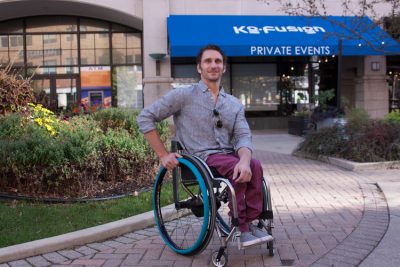 Designed to fit your hand and your budget, Fit Grips are perfect for anyone looking to push their wheelchair with more comfort and ease. The patent pending design increases the circumference of the hand rim to minimize the strain on your hand, while the improved grip allows you to push with less effort than ever before.
Fit Grips stretch to securely fit on any standard 24″, 25″ and 26″ hand rim. By only wrapping 3/4 of the way around the push rim, they provide extra grip on the pushing surface leaving the underside exposed for fine adjustments and braking.
Fit Grips are available in three colour choices, to perfectly compliment the colour of your wheelchair or add a bit of sparkle – Jet Black, Carribean blue and Red Tulip.  All three colours are available in the two variations – Pro and Comfort.
Pro Fit Grips Features
High endurance rubber grips designed for active indoor/outdoor use.
Great for use on ultralight wheelchairs
Comfort Fit Grips Features
Extra Soft rubber designed for comfort in the home
Great for use with standard wheelchairs
With Fit Grips fitted to your chair, the benefits just keep on coming…..
FIT FOR COMFORT
Each push is cushioned by a soft, smooth surface.
FIT FOR CONTROL
Increased grip improves efficiency and power while making it easier to start, stop and turn.
FIT FOR ERGONOMICS
The patented shape minimizes stress in your hands, wrists and forearms.
FIT FOR STYLE
A choice of colours to compliment or enhance your chair and exude your personality.